Content optimization is a complex process and can be difficult to manage for some businesses, especially those with large content marketing programs. To help you manage your content marketing programs – we compiled a list of the best free and paid content optimization software tools – that will help to 3x your content quality.
Before we go check various top content optimization software, let's first learn – what is content optimization.
Content optimization is the process of optimizing content so that it is recognized as fit for the relevant keywords by the search engines, social media as well as readers. The shortest way to explain the content optimization process is to make sure that it contains all the necessary target keywords, meta description, tags, relevant internal and external links, and images.
What is Content Optimization Software?
The software which assists in optimizing content is called content optimization software. With content optimization software, you can create relevant content that is crawlable by search engines. These tools create comprehensive and relevant content at speed. It also helps you to format the content so as to increase its readability. With high-ranking, engaging content, you will see an increase in website traffic and engagement. Some tools also help you create sharable snippets inside your content to increase social engagement.
What Are Some Content Optimization Platforms Available?
Creating content is a crucial part of marketing strategy, be it for search engines or for social media. No matter how good you are at writing, you might feel lost when creating optimized content. There are a number of different factors you'd need to consider for creating a high-performing piece of content.
Optimizing content manually is possible but takes a lot of time. Fortunately, there are many content optimization software available which make this work a breeze. In this article, we will cover the best content optimization tools that will accelerate your process to create high-quality content.
SEO Content Optimization Tools
Google rewards comprehensive content.
It's no surprise that bloggers who research before creating content reported strong results.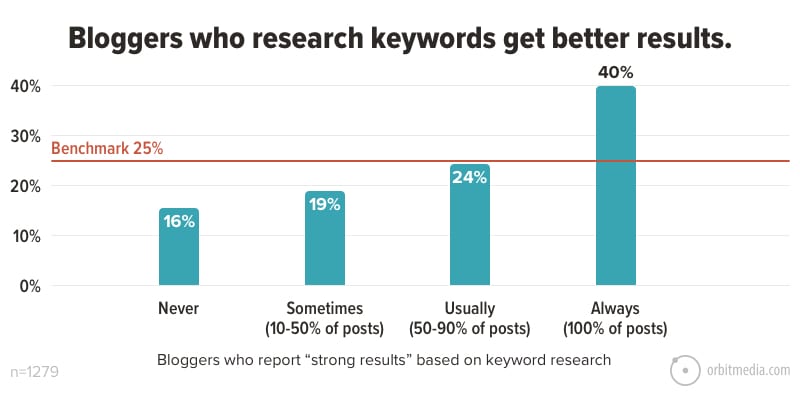 Let's look at the top research tools available today.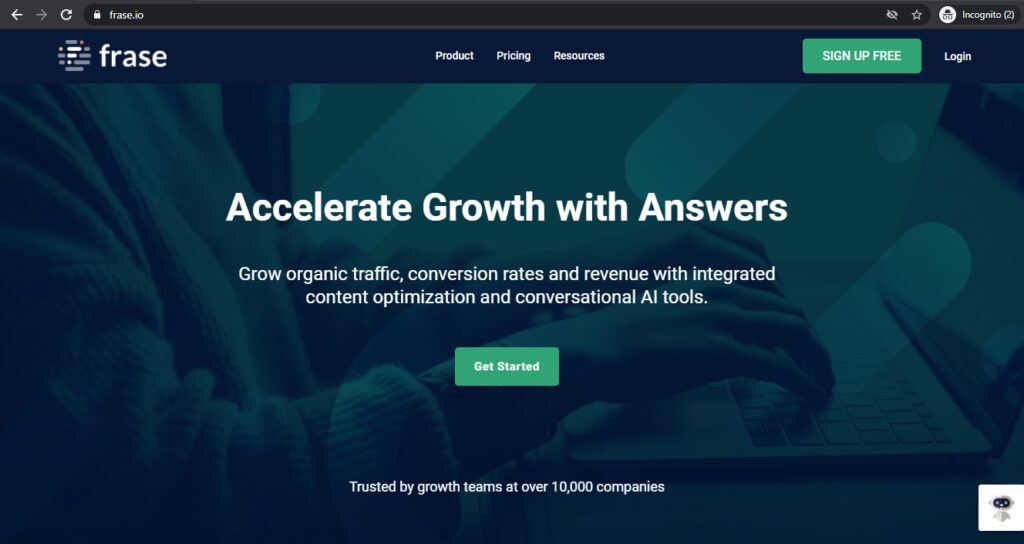 Frase is a very useful AI-based tool to research and create content at speed.
You just need to enter your focus keyword. Then, Frase scans through and analyzes the top search results for the keywords and suggests you the best topics for your content.
It also helps you optimize your existing content by comparing it with the competing articles and identifying topic gaps.
Top features of Frase that help create amazing content:
Outline building
Generating content briefs
SEO content optimization
Content performance analytics
Google docs integration
Paraphrasing
Pricing: Frase.io has different pricing plans based on the number of users and purpose. The pricing ranges from $49/month to $119.99/month. They also offer a free plan with a limit of 5 reports.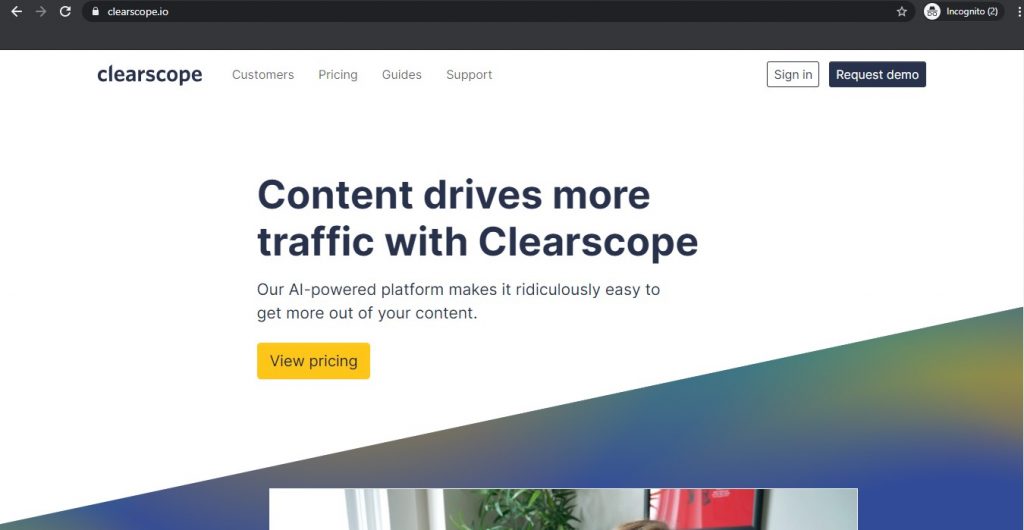 Clearscope.io is another popular keyword and content research tool. With Clearscope, you can create relevant and comprehensive content that stands a great chance to rank in search results.
Clearscope focuses on LSI keywords and grades your content based on how well you have used them. It also provides suggestions on a number of words, readability, and content type.
Top features include that make Clearscope a preferred tool:
Keyword Analysis
Competitor research
Content management
Google Docs integration
Actual performance metrics
Content performance dashboard
Pricing: Clearscope's pricing starts from $170/month to $350/month with various report credits. You can also upgrade and downgrade the plans as per your need.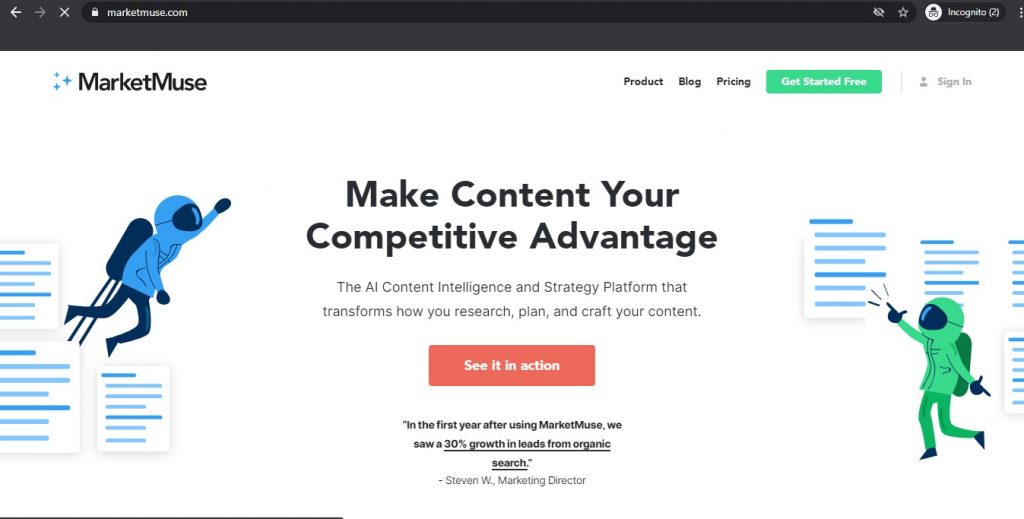 Another popular AI content optimization tool that content creators vouch for is MarketMuse. It mainly helps in keyword analysis, planning, and content creation.
Each of their pricing plans offers free credits which you can use for AI-generated content briefs, content drafts, content plans, and perform competitor analysis.
Some of the important features of MarketMuse are:
Patent for Systems And Methods For Semantic Keyword Analysis

Categorization/Grouping

Content Library and Management
Backlinks analysis
Competitor analysis
AI-generated content briefs and full drafts at scale with NLG technology
Pricing: MarketMuse has 4 different pricing plans and those range from a mere $79/month up to $1499/month. The plans mainly differ in the number of users and credits available.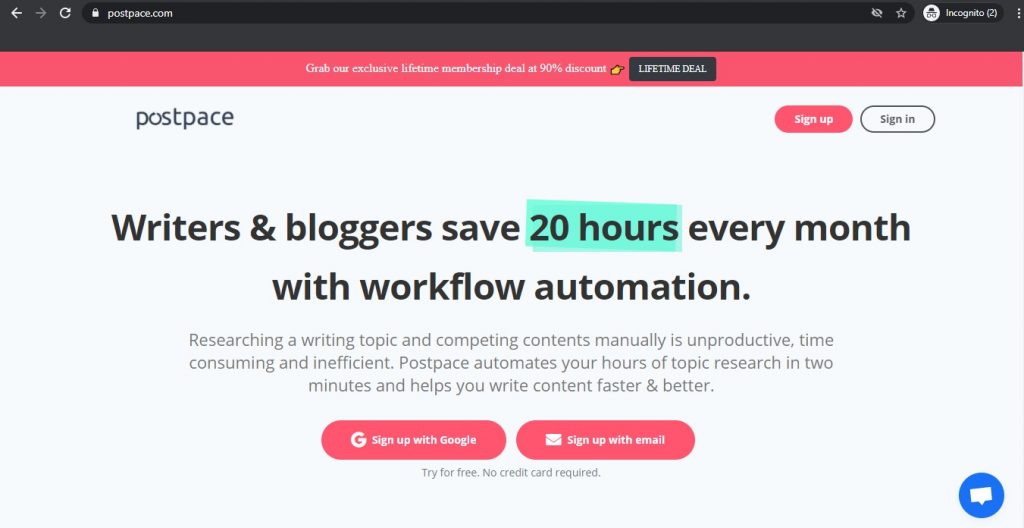 Postpace is a relatively new but promising topic research & outline building automation platform. It is powered by machine learning and big data to provide functionality like content research, analysis, and resource management.
With Postpace, you can generate topic reports, detailed content briefs as well as analyze content. They also have collaboration features where you can easily share the content with your content team or clients and get instant feedback during the content creation process. It makes it an ideal tool for agencies.
Here are some of the features of Postpace:
Strategic content analysis and metrics
Relevant topic research and content gaps
Detailed content briefs
Workflow automation and collaboration
Pricing: Postpace has pricing plans starting from $17/month to $57/month. Each plan differs in the number of content briefs, topic reports, and content outlines it provides.
On-page Optimization Tools
According to Backlinko, there are 58+ factors that affect on-page SEO.
The idea of optimizing content for SEO while considering all the factors involved can seem overwhelming. Luckily, there are SEO content tools that can do the job for you.
Let's look at 5 such tools.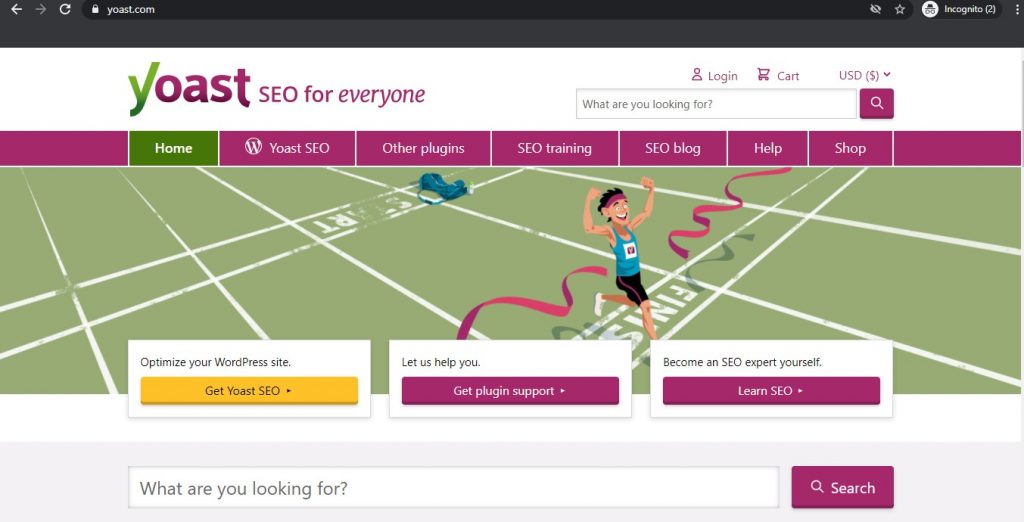 Yoast SEO is one of the oldest and most popular WordPress plugins useful for on-page SEO content optimization.
With Yoast, you can –
Optimize content for search engines like Google and Bing
Optimize social preview text and image
And optimize the blog posts for readability
Yoast also makes suggestions for internal links to be added, helps set redirects, nofollow, and sponsored links, and also gives you content insights.
Some of the very useful features are:
Keyword research
Keyword optimization
Multiple languages
Duplicate content check
Add canonical and nofollow URLs
Internal link suggestions
Content insights
Search and social media preview
Pricing: The pricing plans for Yoast SEO are based on the number of sites you'd be using it for. It costs $89 for 1 site, goes up to $760 for 10 sites, and so on.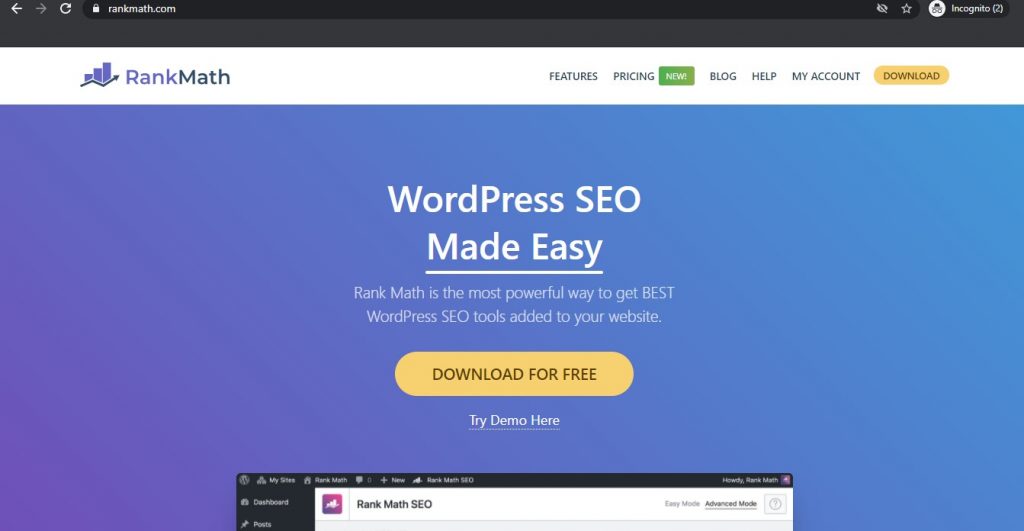 Rank Math is one more content optimizer WordPress plugin that helps optimize content and bring in more organic traffic. It has a built-in SEO analytics module that provides all the SEO-related information and stats inside your WordPress dashboard.
Rank Math has an integration for Google Analytics. Moreover, you get a super-easy rank tracking console to check your keyword performance against your competition. It supports various schema types which help provide more information about your website to search engines and readers.
Some of the notable content optimization features of Rank Math are:
Auto Canonical URLs
LSI Keyword Tool Integration
Google Search Console Integration
Google Keyword Ranking
Advanced SEO Analysis Tool
Local SEO Optimization
Automated Image SEO
Pricing: Rank Math has two primary pricing plans. The basic plan costs $59/year and the business plan costs $199/year. The main difference is the number of websites you can use it on and the number of keywords to track.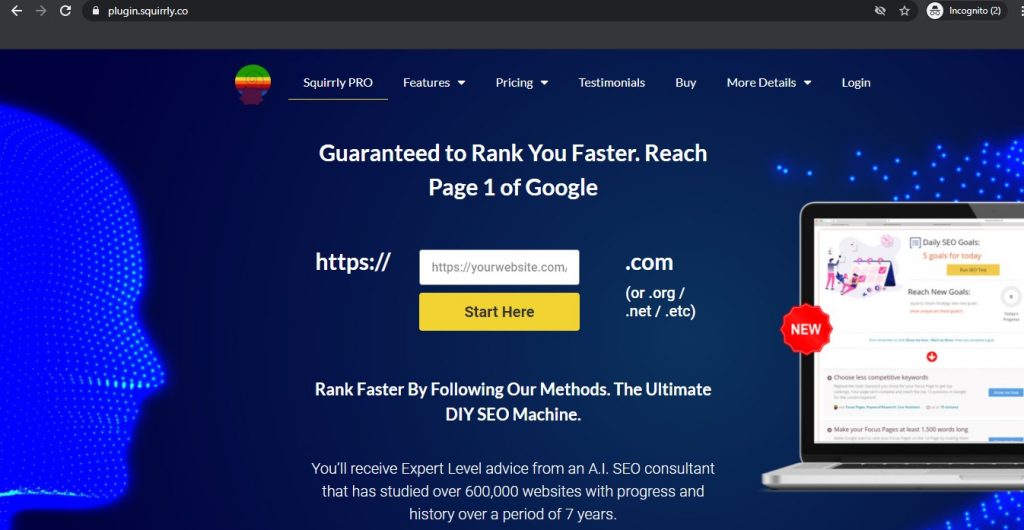 Squirrly call themselves a non-human private SEO consultant and claim to have over 300 functionalities for SEO.
This AI-based WordPress freemium plugin covers every aspect of SEO. It can be used for keyword research, site audit, rank tracking, open graph for social sharing, e-commerce social media metrics, snippets, sitemap, and a lot of other SEO tasks.
Features of Squirrly
Automatic topic and keyword suggestion
SEO live assistant
Blogging tools with content, image, Wikis research inside WordPress
Internal link suggestion
Pricing: You can install the plugin for free. The paid plans are as here- $20.99/month for professionals, $79.99/month for businesses, and $75.99/month for agencies.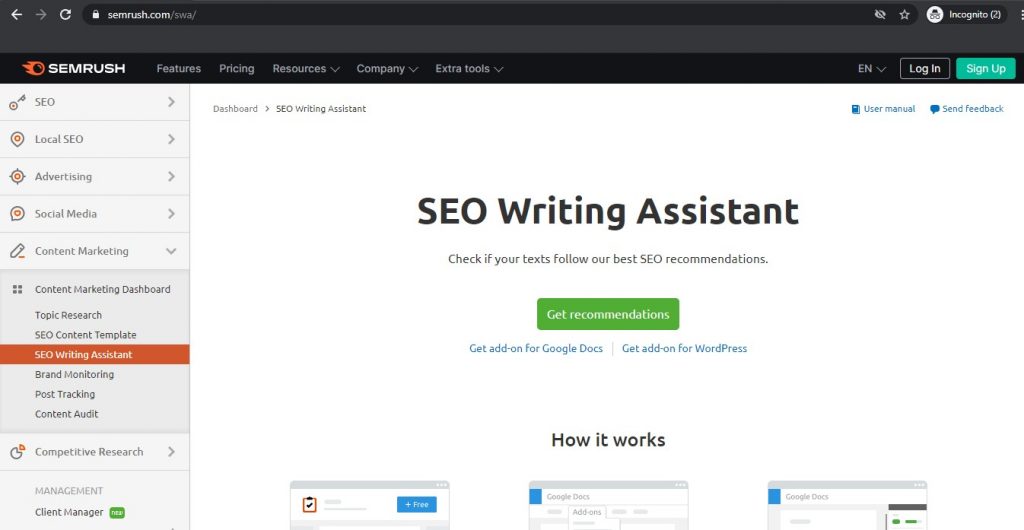 Semrush's SEO writing assistant is an interesting Google Doc add-on for text optimization. It provides recommendations based on Google's top-performing articles for your target keyword.
Once installed, this SEO writing software asks you to enter the target keywords and location of your target audience. It shows SEO recommendations and also checks the content for plagiarism and tone of voice.
Features of SEMrush SEO Writing Assistant:
Keyword recommendation
Broken link checker
Content readability check
Title optimization
Tone of voice for brand
Plagiarism Checker
Google docs addon
Pricing: The writing assistant feature comes with the SEMrush paid package. Their plans range from $119.95/month to $449.95/month.
As these plans cover a lot of SEO, PPC, and SMM functionalities and come with over 40 tools, these are customizable. You need to contact them to get your custom pricing plan as per your requirements.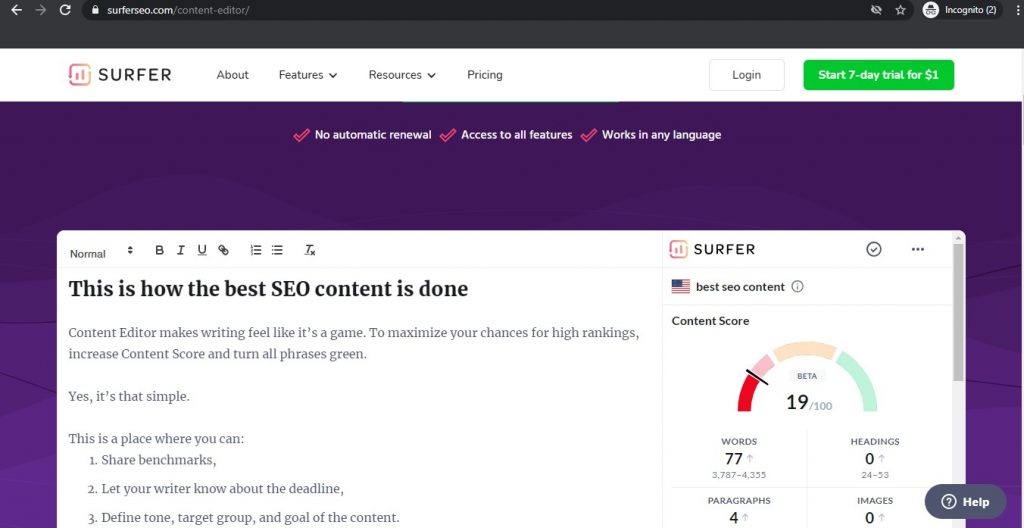 With Surfer's SEO content editor you can create perfectly optimized article drafts with instant feedback on content length, structure, images, and density of important keywords.
While writing content in this simple interactive editor, you can implement the feedback and recommendations, and increase your content score.
Top Features:
Content planner
Keyword research
Content editor with content score and content brief
Topics and questions
Pricing: They have a wide range of pricing plans. The basic Hobby plan costs $29/month and the top Business+ plan costs $650/month. For large enterprises, they provide custom plans.
Improve Readability
With improved readability, your audience can consume and interact with your content better.
As a result, you get better conversion. In addition, readable content also improves voice SEO performance.
Let's look at two tools that can help you write better content.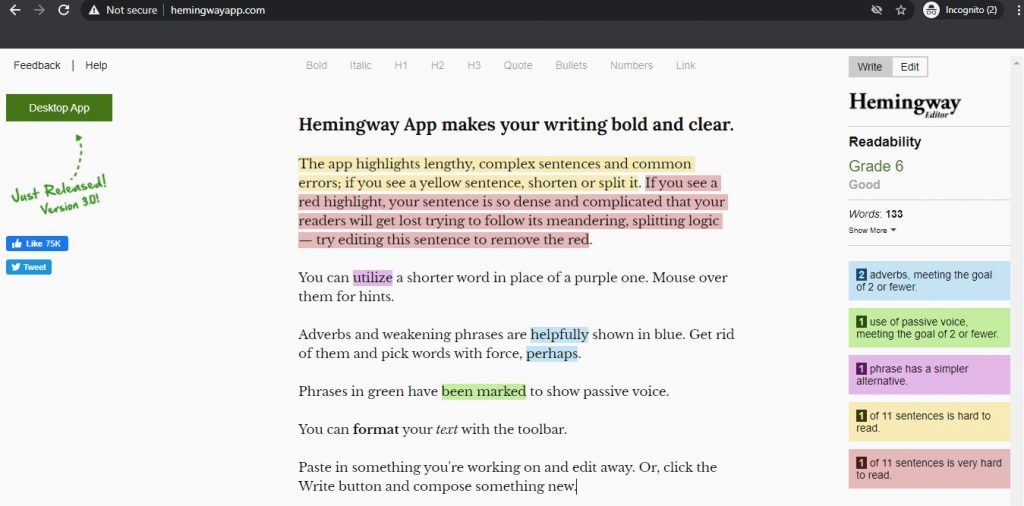 The Hemingway editor app identifies complex and confusing sentences in the content. Plus it also identifies and gives suggestions related to grammar and spelling mistakes. It scores the content based on parameters like length, the complexity of sentences, use of passive voice, and readability.
Notable features:
A readability score below Grade 9 is considered good for website content and blog articles.
Color coding errors, suggestions, passive voice and adverbs
Consistent writing style
Integration with WordPress and other blogging platforms
Pricing: Hemingway's web app is free to use. The paid app costs $19.99 one time. It's a desktop app. As a result, you can use it even without an internet connection.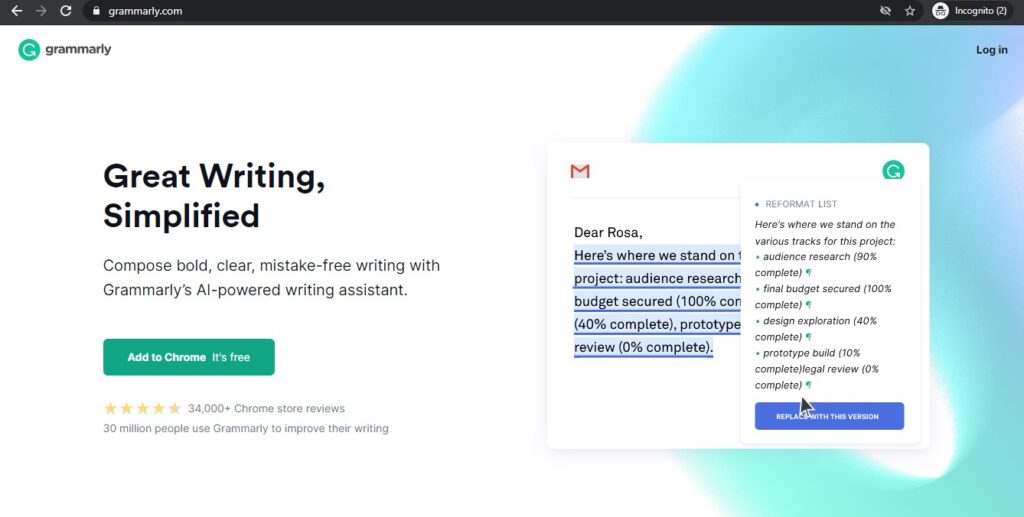 Grammarly is another writing assistant for writing clear and error-free content.
You can customize your writing style based on your target audience, writing style, and intent. Grammarly gives you suggestions for correctness, clarity, engagement, and better readability.
The paid plan has a plagiarism checker which helps create unique content.
Grammarly features:
Spell check & grammar check
Plagiarism checker (checks over 16 billion pages)b
Writing style checking
Pricing: For newbies, the free plan works great. But to make the most out of your writing, it's worth going for the paid plan which starts from $11.66/month for individuals and $12.50/month for teams.
Social Media Content Optimization Tools
In addition to SEO, you can also drive traffic to your content via social media. Unlike SEO, social media content promotion delivers faster results.
We look at 2 tools that help you optimize social media content.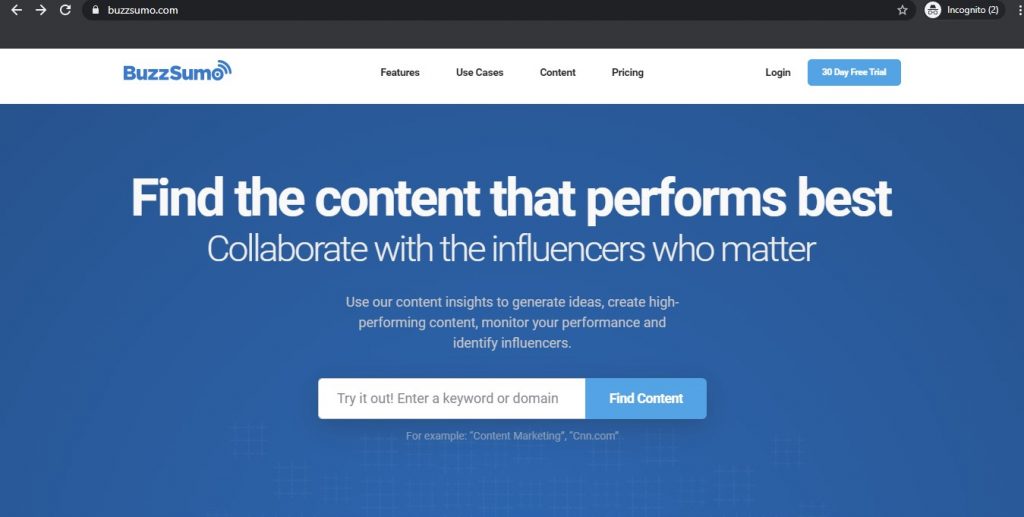 Buzzsumo is a platform that helps get an idea about the trending content in your niche. You can evaluate your ideas based on relevancy, audience, competition and develop a smarter social media content strategy.
You can also find top social influencers in your niche. Moreover, you get concise reports that help you to make the right decisions.
Best features for social media optimization
View social share count for content
Content analysis to find out article that get most popular
Social trends
Influencers reporting
Pricing: Here are Buzzsumo's pricing plans – $99/month, $199/month, and $299/month. There is also a custom plan which starts from $499/month. The plans vary in the number of users and trending feeds.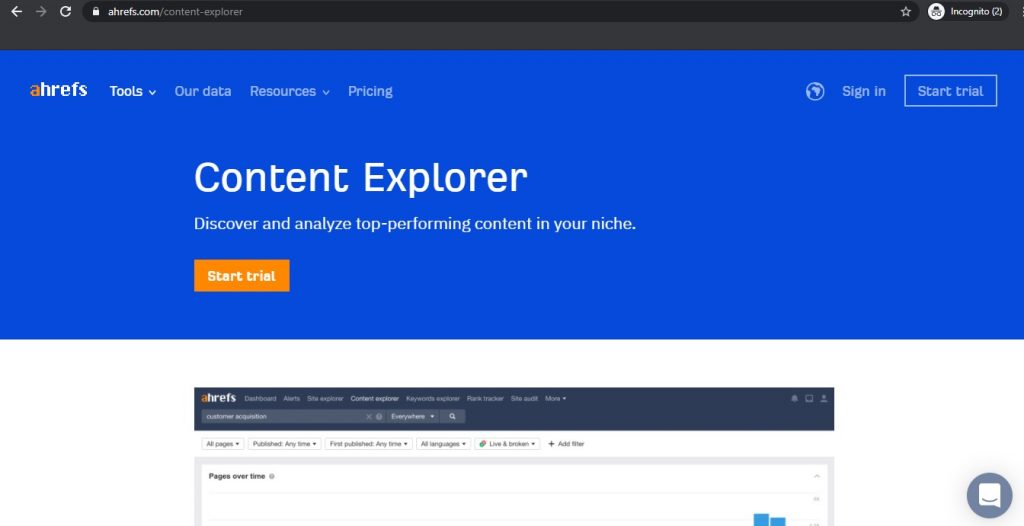 Although Ahrefs is known as one of the top SEO tools, it can also be used for social media content optimization. Ahrefs Content Explorer provides social metrics for Pinterest and Twitter. You can sort the results and see what type of content is popular on these social platforms.
Social media optimization feature:
Social metrics for Twitter, Facebook and Pinterest
Pricing: Ahrefs offers 7 days trial for $7. Their subsequent plans are – $99/month (Lite), $179/month (Standard), $399/month (Advanced), and $999/month (Agency). This may sound expensive, but no matter what plan you choose, Ahrefs comes with a full suite of SEO, content, and social media functionalities.
Image Optimization
Page speed was always a critical search ranking factor. And, Core Web Vitals will officially become a ranking signal from May 2021.
Images are the biggest drag on page speed. Here are two tools that can help you optimize your images.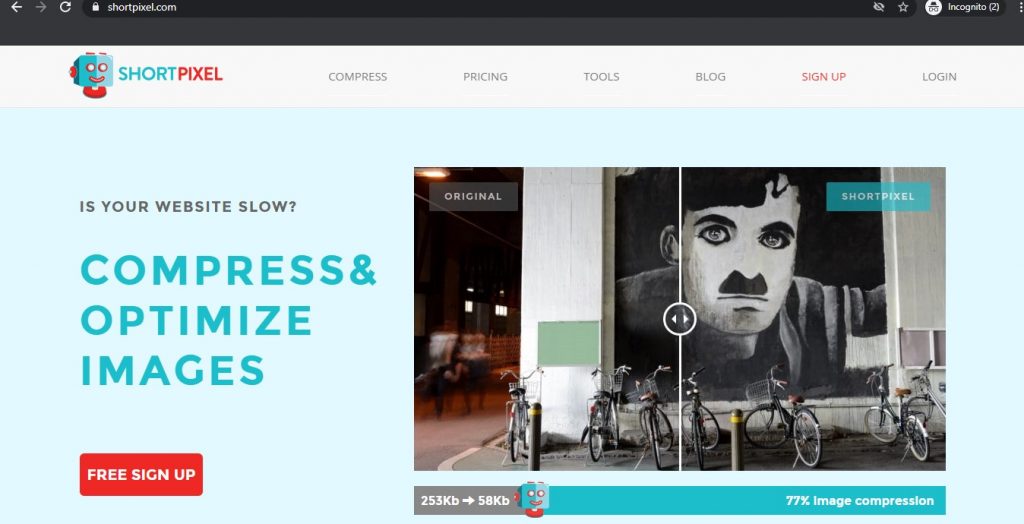 ShortPixel is a WordPress plugin for optimizing old as well as new images that go with your article. It is a one-time install and setup plugin which compresses all the past images and documents. It also resizes and optimizes new images on the fly.
Notable features:
Nextgen image format
Automatic file optimization
Automatic backup
Pricing: You can use ShortPixel for free for optimizing up to 100 images per month. Paid plans start from $3.99/month for 5000 images and so on.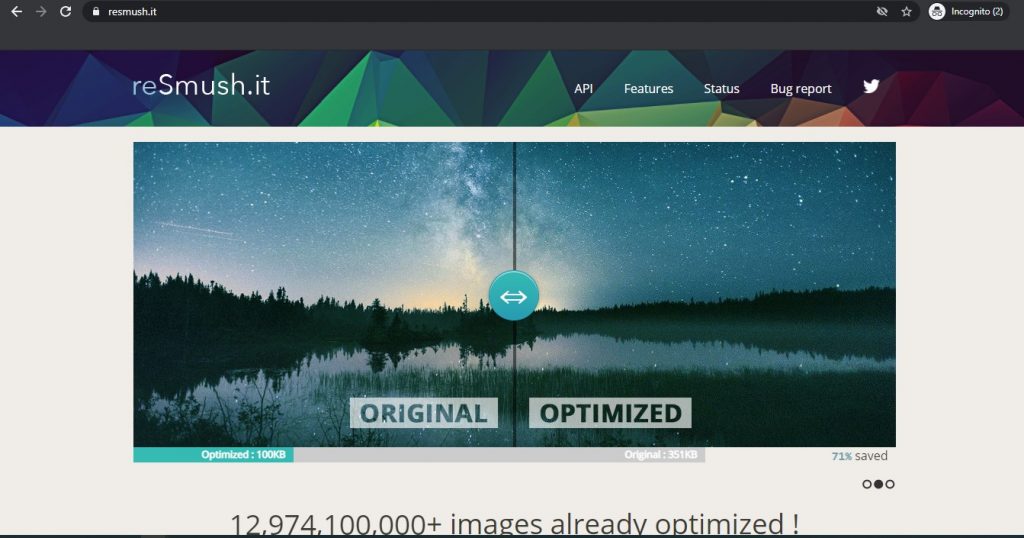 Smush optimizes images in bulk for better website speed. The images you optimize using Smush are delivered from over 45 locations all across the world. It makes the sites load fast and rank higher.
Other features that Smush comes with are – image backup, local WebP feature, auto-converting PNG to JPEG, lazy loading, and much more.
Top features:
Quick optimization
Backup original images
No size limits
Automatic resize and scale
Pricing: You can try Smush free for 7 days. The pro plans start for $5/month (only image optimization), the higher plans are $7.5/month (for full site speed optimization) and $15.83/month (includes WPMU DEV Membership) respectively.
Conclusion
That's quite a list of tools to optimize your next piece of content for increased organic traffic and performance on social media.
But, to summarize, you can use the following tools to optimize your content.
Research tools: Frase, Clearscope, MarketMuse, and Postpace
SEO Content Optimization Tools: Yoast SEO, Rank Math, Semrush Writing Assistant, Squirly, and Surfer
Tools to improve readability: Grammarly and Hemingway App
Social media content optimization tools: BuzzSumo and Ahrefs Content Explorer
Image optimization tools: ShortPixel and Smush
Did we miss anything?
Let me know in the comments below.