Writing can feel like a grind. Particularly if you don't have the time or skills. On the other hand, outsourcing to freelance writers is often a hit or miss experience. If that sounds like you, Artificial Intelligence (AI) writing tools can help.
AI technology has made big strides in automated text generation. From perfect product descriptions to blog articles, content marketers can generate written content within minutes.
But, there's more. Using AI assistants you can also speed up the content creation process by automating research and editing tasks.
What are AI writing tools?
AI writing software that uses Machine Learning and Natural Language Processing (NLP) to help create content. Also called AI writing assistants or content automation software, these apps help content writers save valuable time.
You may not have realized it, but you've already used AI when writing. Most document editing software today comes with AI-powered predictive typing & spelling correction software.
For example, in Gmail, you can complete your sentences by typing the first few words and hitting the tab key. It also replaces your spelling mistakes with correct spelling, wherever possible.
Another example is chatbots that provide non-working hours support on conversational messaging platforms like Intercom and drift.
Factors to consider before investing in AI writing assistants
AI software is expensive. Unless your content marketing achieves a certain scale, an investment may not be feasible. Ask the following questions before you decide:
Do I need content production at a scale that is not possible by human writers?
Can the app generate relevant content?
Does it generate quality content that provides a reasonable user experience?
Can it help with search engine optimization?
Is the writing style and sentence structure consistent?
Keep in mind though that the content generated by these apps isn't comparable to a human writer. However, you can save time and money.
The best AI writing tools
Because of open-source machine learning algorithms, AI-based writing assistants are more commonplace today.
We look at 7 such apps today. If you're in a hurry, here's a quick summary of all the apps we've mentioned below.
| Tool | Price/month | Features |
| --- | --- | --- |
| Frase | $45 | SERP analysis, article analysis, brief generation, bot answering |
| Dashword | $99 for 5 users | Topic discovery, quality check, writer collaboration |
| AI Writer | $19+ | Text generation, text spinner, auto-blogging |
| Articoolo | $19 | text, summary, title generation |
| Wordsmith | Not Available | Ecommerce product descriptions, reports, news generation |
| Ginnie | $50+ | Ecommerce product descriptions, multi-lingual, optimized text, custom styles, fast turnaround |
| Grammarly | $12 | Spelling, grammar, tone, plagiarism checker |
Let's dive into the details:
AI-based research software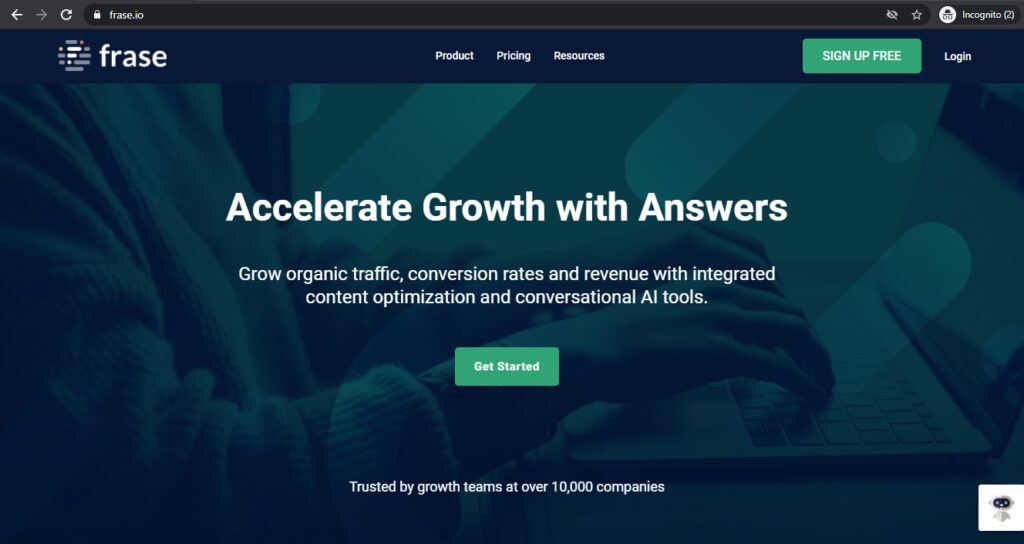 Cost: $45+ per month, a free-forever account with credits to analyze 5 documents
Frase is both a research and writing assistant that helps with search engine optimization. It helps content strategists create with:
SERP analysis: Analyse the top search results and discover the top topics to create quality SEO content.
Article analysis: Analyse an existing web page and discover changes to optimize the page for search.
Brief generation: Create article guidelines for external writers, so you can get quality results.
Answers Bot: Send website visitors to the right pages, where they can find answers to their questions.
Cost: $99 per month for 5 users, free-forever account for 1 user, and reports for 5 pieces of content
Dashword is an SEO content software, similar to Frase and helps you create search optimized content.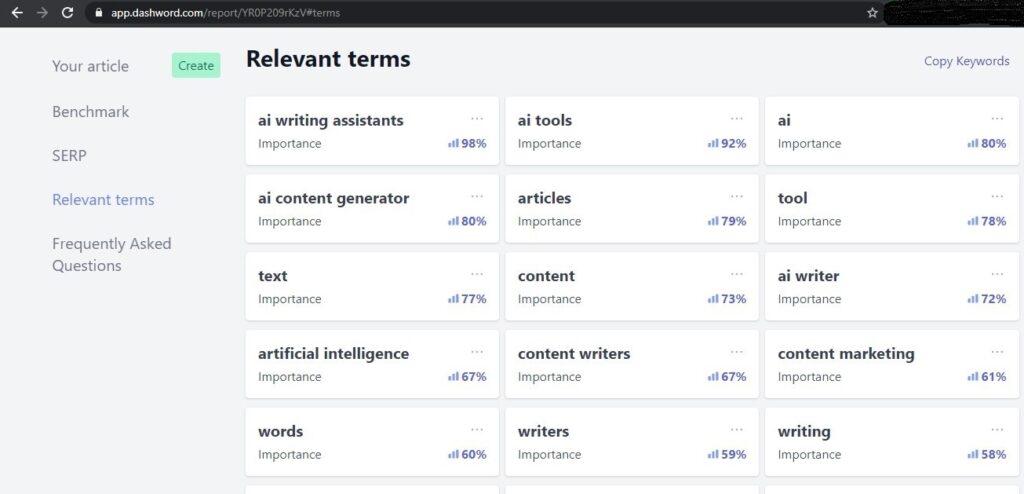 Here are some of the features that Dashword offers:
Topic discovery: Analyse the top search results and helps you identify topics that you should include in your content.
Quality checker: Write within Dashword app to get real-time feedback about how to improve your content.
Writer collaboration: Generate a brief within Dashword and share it with external writers.
AI-based tools for writers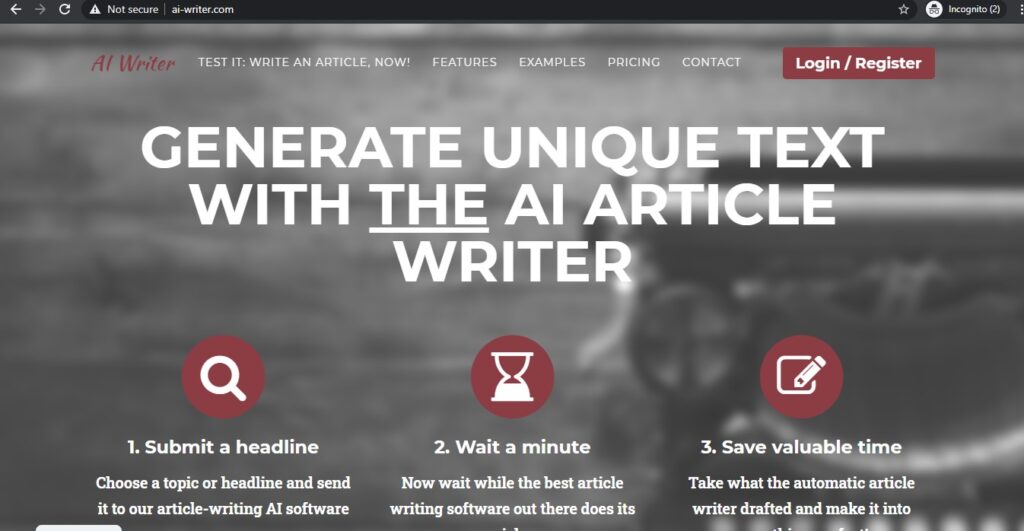 Cost: $19+ per month.
AI Writer helps you can generate text for your website and blog. It comes with the following features:
Text generation: Generate fresh, original content to create website copy and blog posts.
Text Spinner: Use the text spinner to reword your text to re-use existing articles without duplication.
Auto-blogging: Automatically publish blog posts on your WordPress website using the API.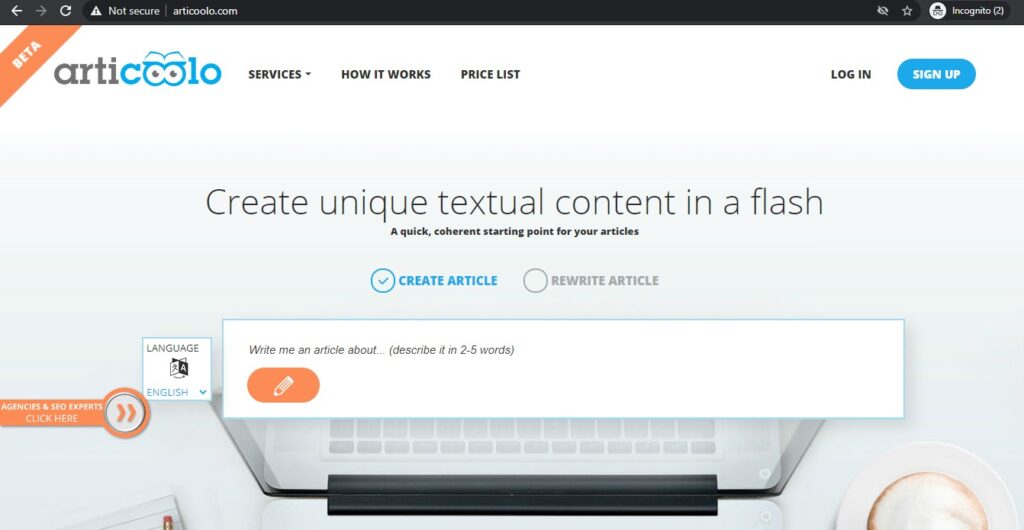 Cost: $19 for up to 10 articles
Articoolo is a budget content generator tool to create unique blog posts on any topic. It's a useful online tool for bloggers to generate page titles as well as entire posts. Here are some of its features:
Text generation: Generate blog posts or landing page copy in a flash.
Summary generator: Summarize blog posts for social media marketing.
Title generator: Generate SEO friendly blog post titles.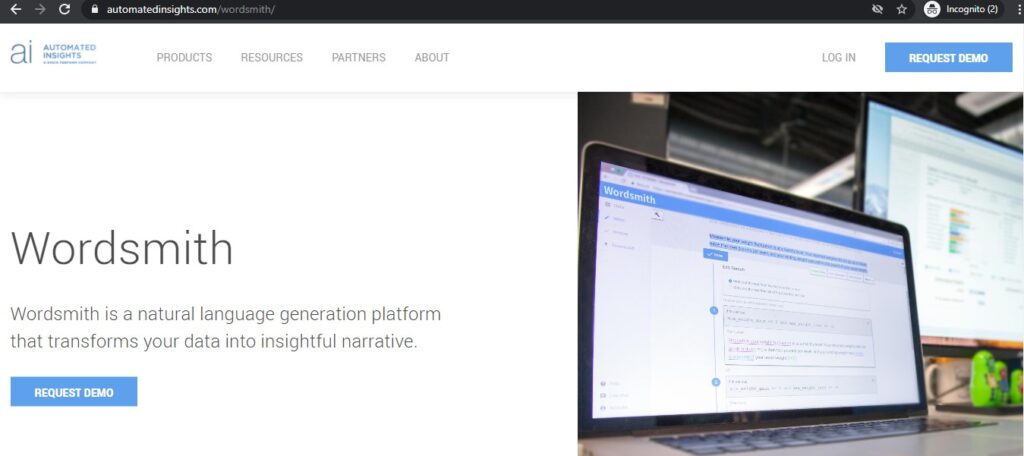 Cost: No price plans available, customers can request demo and pricing.
Wordsmith uses natural language generation to convert data insights into powerful narratives. With Wordsmith, you can generate the following text at enterprise scale and speed:
Ecommerce product descriptions: Create accurate descriptions for your store products in compelling language.
Report generation: Create accurate account overviews, business reports, and market reports at scale.
News: Generate news stories for sports, politics, crime, and other data-driven topics.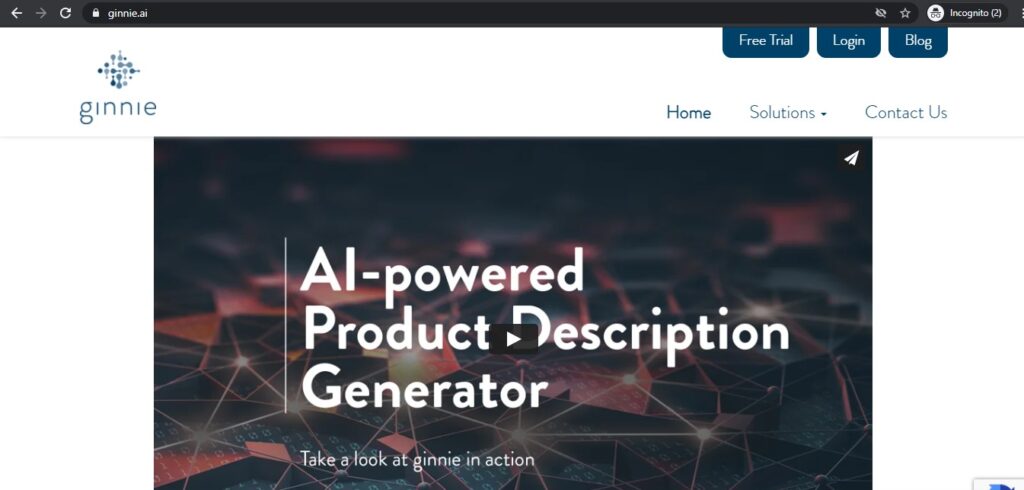 Cost: $50+ per month depending on the number of descriptions
Ginnie generates consistent, high-quality, search optimized product descriptions for eCommerce websites. It uses AI technology to generate text in multiple languages.
Features include:
Fast turnaround: Create thousands of sku descriptions in minutes.
Optimized: Create powerful sentences that entice users and are optimized for search.
Customize styles: Sentences are fully customized to match your house style rules.
AI-based editing software
Cost: Plans start at $12 per month, free forever plan with limited features
Grammarly started as a spelling and grammar checker. Today it's a popular platform that gives detailed, real-time suggestions to improve your text.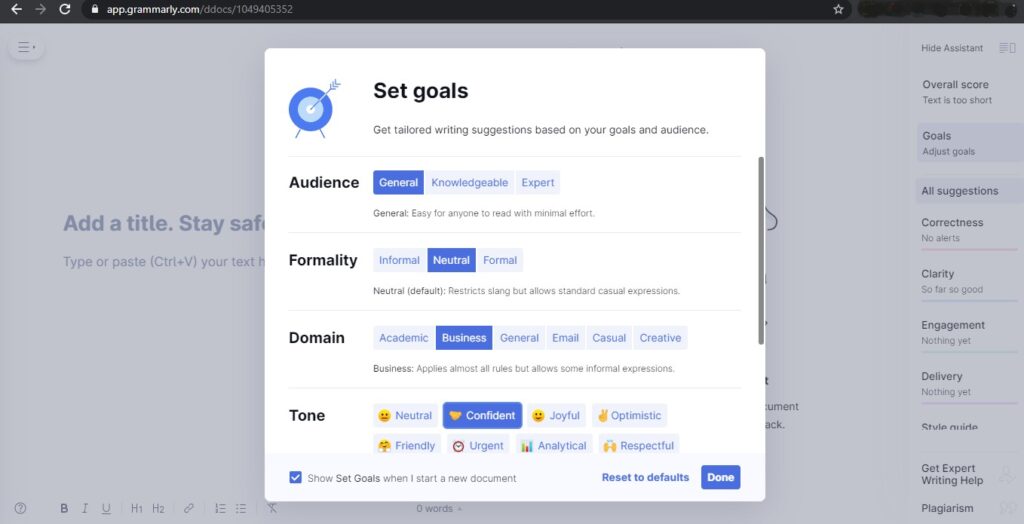 Grammarly comes with the following features:
Spelling checker: Fix simple spelling mistakes or contextual spelling errors.
Grammar checker: Fix grammar mistakes irrespective of language variations. Improve your text with smart suggestions (like converting passive voice to active voice) to make it more readable.
Tone detector: Create personalized content by adjusting your tone to formal, knowledgeable, neutral, or fun.
Plagiarism checker: Check if the text isn't just a copy of other people's original content.
Conclusion
And that's the list of some of the best AI writing tools available. If you are short on time or expertise and have a decent budget, try one or more of these tools. These tools will definitely help you speed up your content production if not fully automate it.