Are you looking forward to learning new digital marketing strategies? If yes, here's a fresh list of marketing podcasts to listen to in 2023. These 7 shows can be a great addition to your old favorite digital marketing podcasts. A new format, new ideas, and fresh content are brought to the table by these shows.
Let's take a closer look at what each of them has to offer:
7 Latest Podcast Shows to Add to Your Playlist of Digital Marketing Podcasts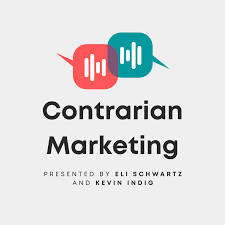 Hosted by Eli Schwartz and Kevin Indig, this podcast is meant to inspire you with newer marketing ideas week after week. It discusses unique topics in the field of SEO, social media, and digital marketing. Both the hosts are SEO experts and industry leaders themselves. And so, the podcast is a complete package of quality information.
The episodes are about 30 to 40 minutes long, engaging, and relevant and are available on YouTube, Spotify, and Apple Podcasts. The website of Contrarian Marketing also publishes a blog on the same topic right below the podcast. This new podcast, launched in 2022, is a show every digital marketer and business owner should be aware of and follow.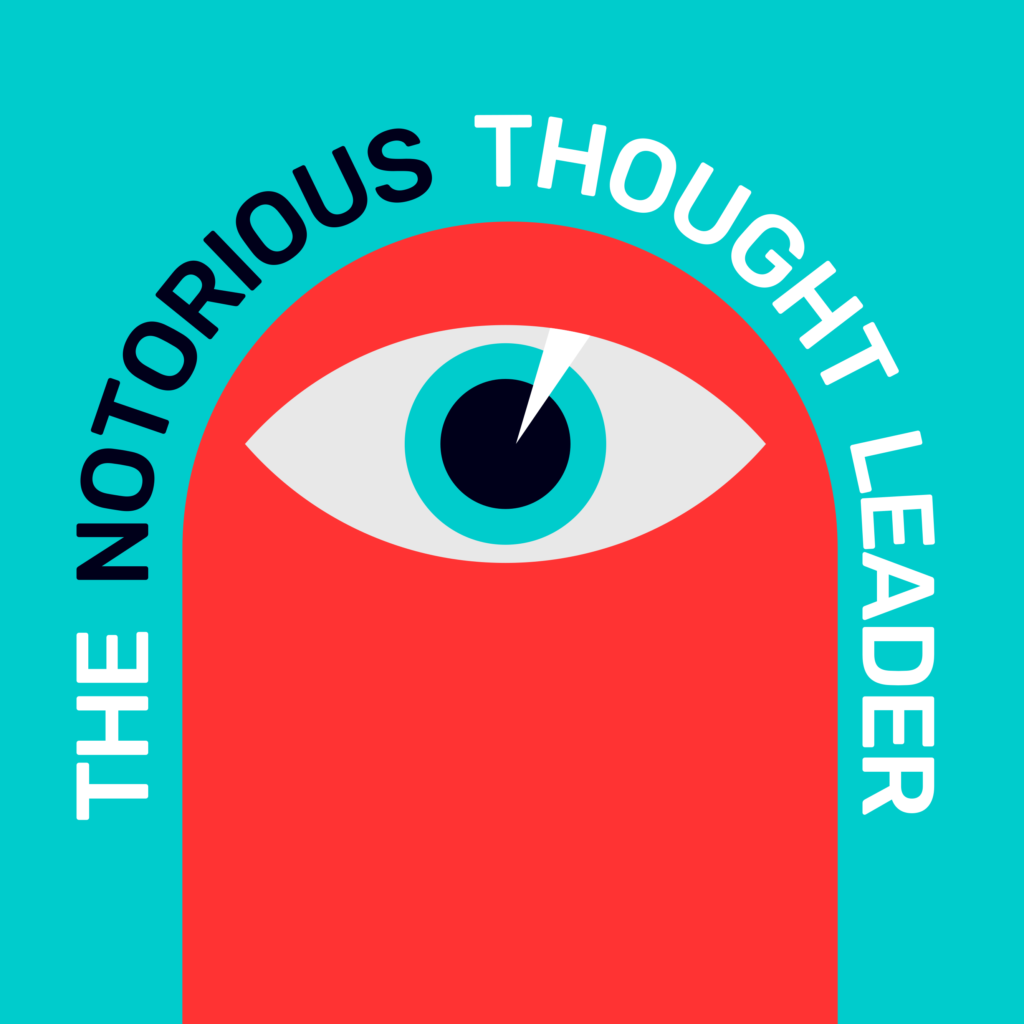 Run under Haus of Bold, this podcast is hosted by its founder, Erin Balsa. The podcast releases new episodes twice a month.
It revolves around thought leadership in various marketing domains. A number of experts from the digital marketing industry are invited to speak on the show. Some of the guests' names on the show include Evan Bailyn- CEO of First Page Sage, Kari Hanson- VP of Marketing Spiro, etc.
The Notorious Thought leader launched its first podcast in September 2022 and aimed to unfold many more angles of marketing thought leadership. The website provides episode highlights, show notes, and other relevant resources as you get directed to the podcast. You can find the episodes on Spotify, YouTube, Apple Podcasts, Google Podcasts, Castro, Pocket Casts, and Overcast.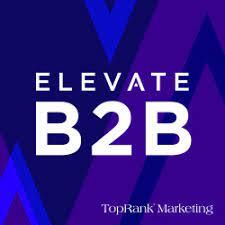 It is a podcast hosted by TopRank Marketing CEO, Lee Odden, which majorly talks about B2B marketing. Every podcast episode includes in-depth interviews on different areas of marketing.
Business owners who face B2B marketing challenges can seek actionable advice from this podcast. The podcast's first episode was conducted with Ann Handley, one of the top content marketers on the internet.
Launched in October 2022, this new podcast is available on Google Podcasts and Apple podcasts. If you are in Marketing School or seeking advice on niche B2B topics, Elevate B2B is for you.
Started and run by 'Think with Google', this podcast is a set of conversations that happened over a decade in almost 60 live events. The podcast talks about a wide range of topics like search engine optimization, advertising, digital marketing, and innovation in marketing.
The podcast gives actionable insights into the challenges and opportunities of a particular subject under a single roof. It also offers easy-to-apply marketing tips for business owners.
Launched in September 2022, it has released about 9 episodes so far. Go ahead and find it on Google Podcasts, Spotify, YouTube, and Apple Podcasts. If you are a marketing agency owner, student, or freelancer, Think with Google Firestarters is for you.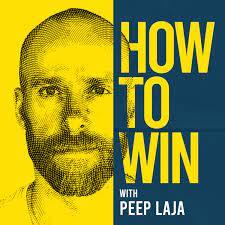 Hosted by Peep Laja, it is a unique presentation of podcasting. The show features B2B companies that have won the marketing game.
Peep with his experience and knowledge adds his insights, and thoughts, and gives away actionable takeaways and step guides. The podcast handles topics like growing an audience, disrupting marketing, marketing strategy to overcome competition, and scaling business. How to Win is a business podcast that shares the personal experiences of industry experts and how they paved the way through it.
Launched in October 2022, You can access it on the website, Google Podcasts, Amazon Music, Apple Music, Deezer, and Podcast Addict. If you find yourself stumbling in B2B marketing, this podcast is for you.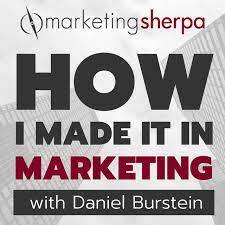 Hosted by Daniel Burstein, it is one of the best marketing podcasts on the internet. It deals with expert advice on the creative, and strategic sides of marketing. It covers a broad range of topics including marketing innovation, marketing communication, B2B marketing, growth marketing, brand building, and PR.
Launched in May 2022, this podcast is aimed to guide marketers and entrepreneurs with marketing as a career choice. The practical advice that each of the expert interviews provides is a way forward to building a successful marketing empire. As the author mentions, it is a marketer's podcast and not a marketing podcast. It best suits all aspirants and professionals wanting to dig deep into marketing. You can access the podcast on Apple, Spotify, and Google Podcasts.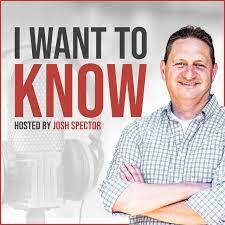 Hosted by Josh Spector, it is a 30-minute-long weekly marketing podcast. It is a question-and-answer podcast. Spector answers three questions from a creative entrepreneur for 10 min each. The questions usually are about marketing challenges and accomplishing goals for marketing campaigns. It is an insightful platform where you will get to learn marketing frameworks, to go ahead and develop your own approach to marketing.
Launched in July 2022, it has discussed many essential topics like content marketing trends, business marketing tips, social media marketing, sales funnel, etc. So, do you want to know what successful businesses do to climb up in the digital marketing space? You can listen to this podcast on YouTube, Spotify, Google Podcasts, and Apple Podcasts.
Bonus: Best EverGreen Digital Marketing Podcasts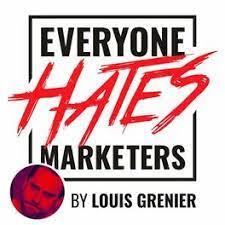 Hosted by Louis Grenier, this is a podcast for marketers and business owners. The show invites and interviews expert marketers every week. It discusses topics like marketing trends, ethical marketing, sales tactics, brand building, and so on. The podcast episodes are long but insightful with genuine tips and methods. If you are a business owner, digital marketer, or sales professional who hates fluff and non-sense marketing strategies, this podcast can be a game changer. The podcast episodes are available on its website, Spotify, Apple Podcasts, and Stitcher.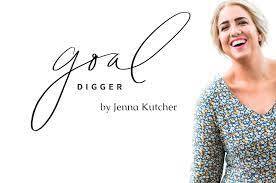 Hosted by Jenna Kutcher, this podcast is one of the members of the Hubspot Podcast Network. It is a business podcast that invites experts in various work domains. The podcast covers topics like business, branding, marketing, self-help, finances, social media, and so on. Having released about 500 episodes so far, it is one of the most-heard podcasts by students, professionals, and marketers from across the globe. The podcast episodes are released along with an informative blog on the same topic. The episodes are available on the website, Spotify and Apple Podcasts.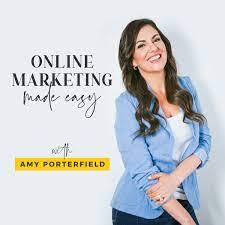 Hosted by Amy Porterfield, this podcast is for students and business owners, and marketers. The podcast is about how you can start and grow a successful online business around the things you love doing. The podcast episodes are mainly interviews, and real-life experiences of the author, business experts, and marketers. Porterfield through her podcast is on a mission to offer the listener everything that is profitable and actionable for an online business. The podcast has released more than 500 episodes so far. It is available on the website, Spotify and Apple Podcasts.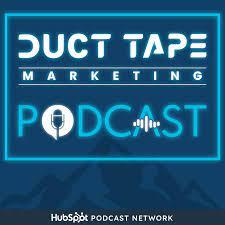 Hosted by John Jantsch, this is one of the oldest and most successful podcasts on the internet. It discusses various areas of Small Business Marketing. The episodes include interviews, and discussions with thought leaders, experts, authors, and entrepreneurs in different domains. If you are someone looking forward to starting a small business and need marketing advice, this podcast is so for you. It is also best suited for marketing agencies and freelancers dealing with the marketing of small businesses. This weekly podcast discusses topics like content writing, business ethics, creativity, marketing, and branding tactics. You can listen to the episodes on the website, Spotify, and Apple Podcasts.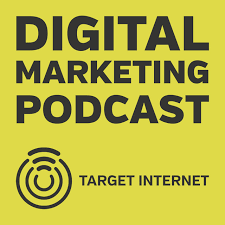 It is a podcast show hosted by Daniel Rowles, the CEO of Target Internet, and Ciaran Rogers, a digital marketing specialist. The duo launched it about 11 years back. It is a weekly podcast that includes interviews, tool reviews, tips, strategies, and actionable methods to make digital marketing productive and profitable. The podcast is heard by marketers, business owners, and marketing aspirants from across 190 countries. Listeners believe that it is one of the most knowledgeable yet entertaining marketing podcasts that ever existed. You can find the podcast on the website, Spotify, Apple Podcasts, Stitcher, TuneIn, SoundCloud, and YouTube.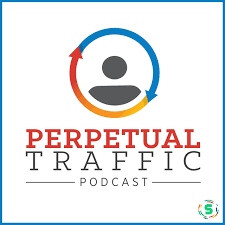 Hosted by Kasim Aslam & Ralph Burns, it is a weekly podcast for business owners. It majorly talks about lead generation and sales growth. The hosts conduct interviews, discussions, and speeches themselves and with experts. The podcast shares informative insights, strategies, and tips on boosting business success through paid advertising. If you are a social media manager, or marketer, struggling to gain qualitative paid traffic, this podcast is for you. You can find topics related to SEO, keywords, advertising, social media, and so on. The episodes can be found on the website, Spotify, Apple Podcasts, and Google Podcasts.
Conclusion
It's a great idea to subscribe to digital marketing podcasts in order to stay in touch with the latest trends. Many marketing podcasts are available in the digital marketing world, making it hard to choose which ones to listen to on a regular basis. These top picks will help you improve your knowledge in the digital marketing field and find something new to listen to.