The search engine optimization (SEO) industry is evolving. If you want to rank higher in SERPs, you need to invest enough time and effort into optimizing your content.
When it comes to writing great content, many marketers vouch for tools like MarketMuse. But the problem with MarketMuse is it is very expensive. Not everyone can afford it.
So here I will discuss a few MarketMuse alternatives that allow content to be optimized without being conscious of both the price and other issues associated with traditional content writing, such as keyword stuffing and plagiarism.
Each offers different features and benefits so you should try them out and see which one works best for you.
What is MarketMuse?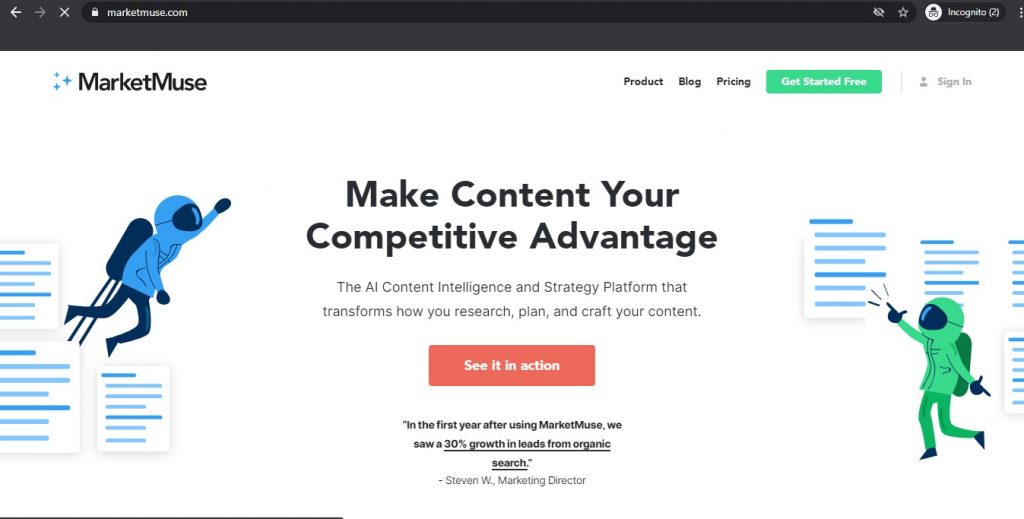 A content outliner, gap analysis, and optimization tool, MarketMuse uses AI as a catalyst. It also guides a unique content strategy based on artificial intelligence. Using MarketMuse, it is possible to auto-generate drafts at the initial stages. You can optimize the autogenerated content at later stages as per the guidelines.
Product features
Research: MarketMuse provides a list of LSI keywords with reference to the target keyword.
Compete: With a color code analysis, MarketMuse aims to find content gaps in competitor web pages. This helps to enhance the quality of the content.
Questions: It targets the PAA section of the search results. Optimizing content for PAA will also increase its ranking in voice searches.
Connect: It provides instant ideas and suggestions for internal and external links.
Product pricing
MarketMuse offers 3 plans from $179/month to $999/month depending upon variations in key features and user access.
MarketMuse alternatives: 11 options for writing optimized content at an affordable cost
MarketMuse is one of the most efficient content optimization tools. But, it still has one big drawback – highly priced. Small businesses or those who are just getting started with content marketing can find this a challenge.
Here is a list of the top 11 alternatives to MarketMuse.
1. Surfer SEO
Surfer SEO is an AI-powered tool that emphasizes on-page SEO. It is a smart content optimization tool that analyzes the SERPs with the help of a target keyword. With the help of Surfer SEO, it is easy to trace the average word count, keywords, alt tags, backlinks, etc.
For better rankings in the search results, Surfer SEO offers key features like keyword research, keyword surfer, SERP analyzer, content editor, and SEO audit.
Key Features:
SERP Analyzer: It analyzes top-ranking content in SERPs based on the target keyword. It provides data on word count, recurring keywords, common backlinks, etc.
Content Editor: It checks the content quality with similar pages in SERPs. It gives guidelines for the technical optimization of the content.
Keyword Research: It traces the LSI keywords, i.e. keywords related to the target keyword.
SEO Audit: This tool audits and compares content to the top search results.
Keyword Surfer: It displays the keyword volume and frequency in the content.
Pricing: 
If you are looking for affordable MarketMuse alternatives, Surfer SEO may be for you.
Basic: $49/month. Provides 10 Content Editors, 20 Audits, plus other basic features, and 2 users.
Pro: $99/month. Provides 30 Content Editors, 60 Audits, plus other features like NLP and 4 users.
Business: $199/month. Provides 70 Content Editors, 140 Audits, plus other features like NLP, API, White Labeling, and 11 users.
2. Clearscope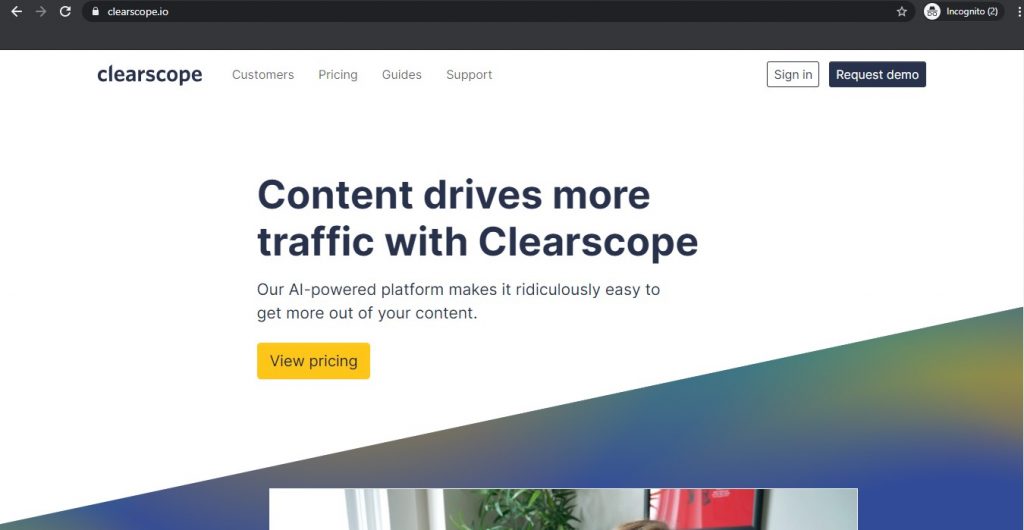 Clearscope provides key insights on 'what your reader wants to read'. It guides content relevance, content depth, and LSI keywords to include. It also provides guidelines to make your blog post, SEO optimized.
Product features
Focuses on keyword research and content optimization. It helps to rank the content higher in the SERPs
The smooth and easy interface gives a greater user experience
It is best suitable for long-form content
Note: It doesn't provide any insights on in-depth technical SEO and competitor analysis.
Product pricing
Clearscope pricing starts from $170/month to $1200/month and has an added feature of custom pricing. The plans are based on the number of users, content report credits, content inventory monitoring, etc.
3. Frase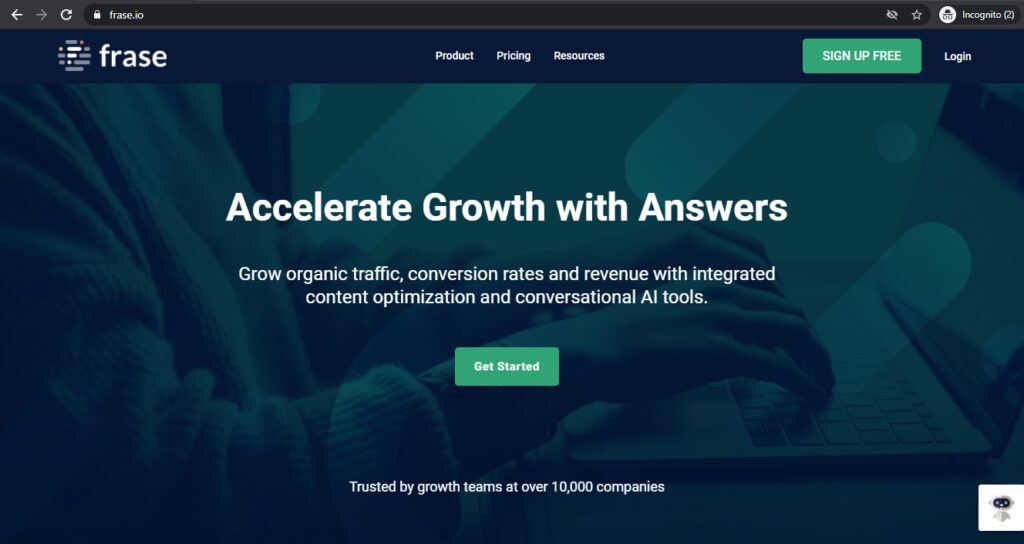 Frase is one of the best content optimization tools available today.
One can create content briefs and even optimize the content to rank higher. Based on the target keyword, Frase analyses the top results in SERPs. Analysis highlights of Frase include word counts, headers, backlinks, image count, etc.
Frase also has an AI content generator which puts it among the most value-for-money MarketMuse alternatives.
Product features
Provision of outline, headings, subtopics, questions and keywords to build the content,
AI-powered chatbox to answer the questions of your customers.
Content scoring tool to show the quality of content
Provision to edit real-time or save the already developed content to google docs.
Product pricing
Frase is the best-suited content SEO tool for startups with budget constraints. The cost for Frase is $44.99/month for basic and $114.99/month for Team. A customized package is available for the Enterprise level requirements.
4. Dashword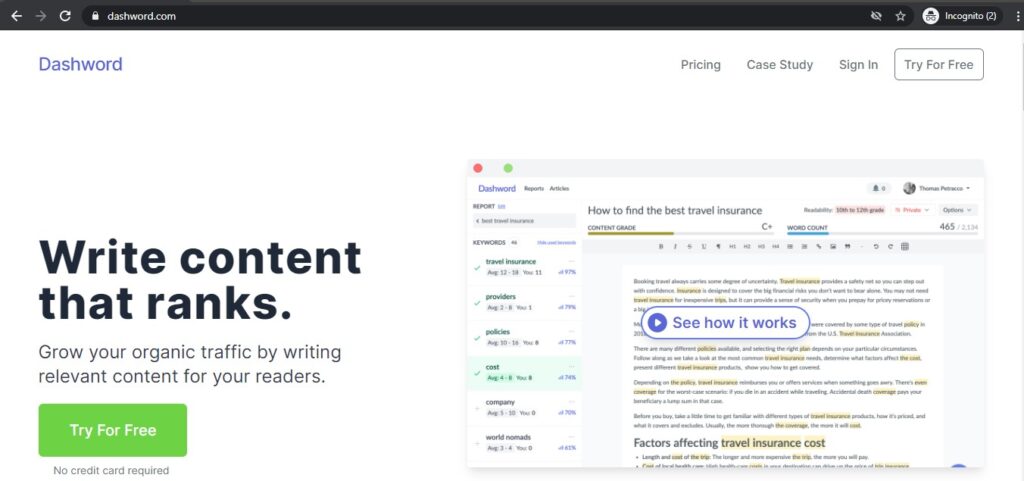 Dashword is a content optimization tool suitable for small businesses and freelancers. It offers limited provisions. It gives keyword suggestions, word count, and readability insights based on the target keyword. Dashword generates and offers access to more than one report by competing with the SERPs.
Product features
Access to larger data through generated reports
Friendly interface
Lesser priced
Content optimization, keyword research, and technical SEO are average-rated.
Product pricing
At $99/month, a user gets unlimited access to reports. Also, you can generate one free report in the free trial.
5. ClickFlow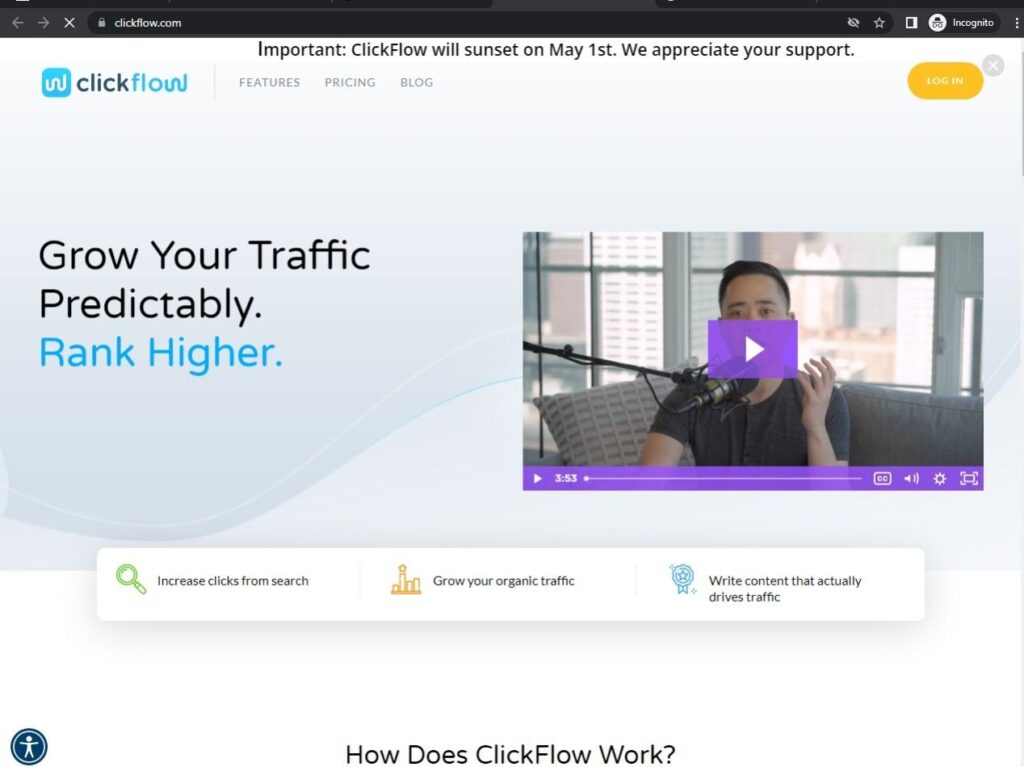 ClickFlow is an SEO optimization tool that works on the theory of A/B SEO tests. Refreshing the old content failing to rank can be well-optimized with ClickFlow. Clickflow generates reports with the help of limited yet top data points. This makes the quality of suggestions for keywords, word count, and readability better.
Product features
Content decay tool: It identifies low-performing content and provides suggestions to refresh it.
People Also Ask: Suggests keywords for the question-based search on search engines.
Competitor URLs: Identifies the competitors that are ranking for your target keywords.
Internationalization: Helps content to rank on SERPs in different countries.
Product pricing
ClickFlow offers two plans- Starter and Professional starting from $109/month
6. WriterZen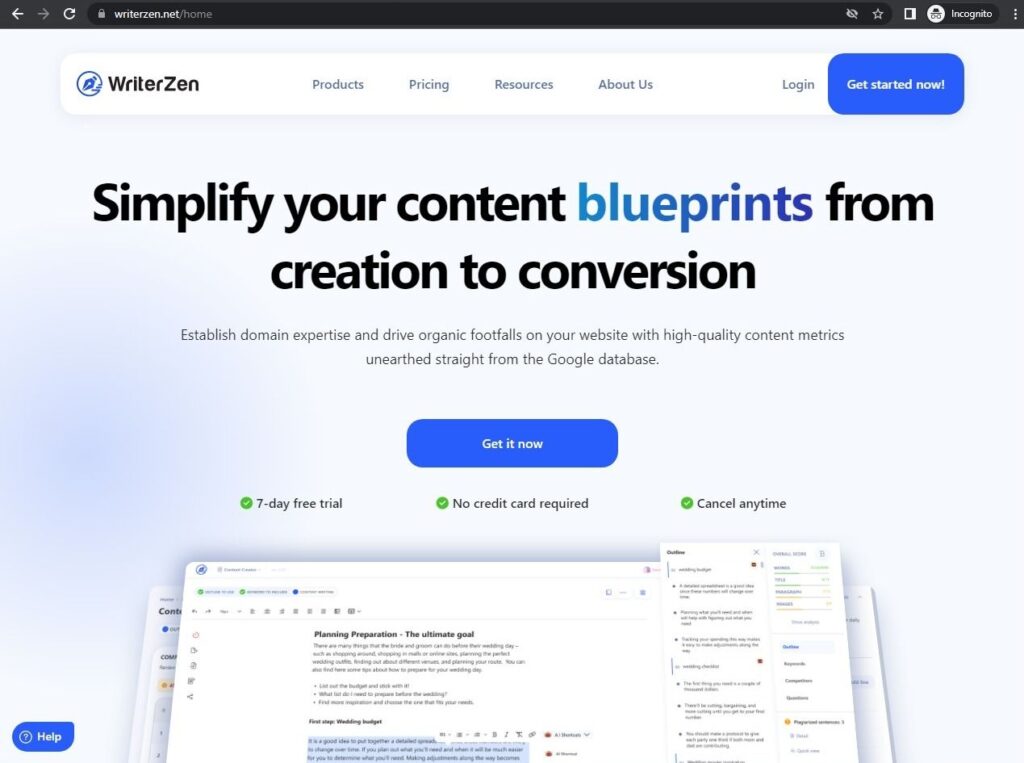 WriterZen is another new content optimization and keyword research tool. It lets users perform bulk research of keywords. One of the highlights of using WriterZen is, that you get to know the content gaps of the competitive websites. Hence, it becomes easy to develop quality content that ranks higher.
Product features
Topic discovery feature: Highlights the content gaps, important ideas, keywords, and topics.
Keyword clusters: Keyword suggestions by search volume or by relevance
Data representation: It displays competitor and performance data. The mediums of data presentations are intuitive namely- charts, graphs, mind maps, etc.
Unique features: Allintitle and KGR scores in the keyword research tool help to benchmark and overtake the competition.
Product pricing
The pricing starts at $27/month to $69/month. The price varies depending on the number of users or team size.
While WriterZen is among the cheapest MarketMuse alternatives, its SERP database is not extensive as other tools on this list.
7. Postpace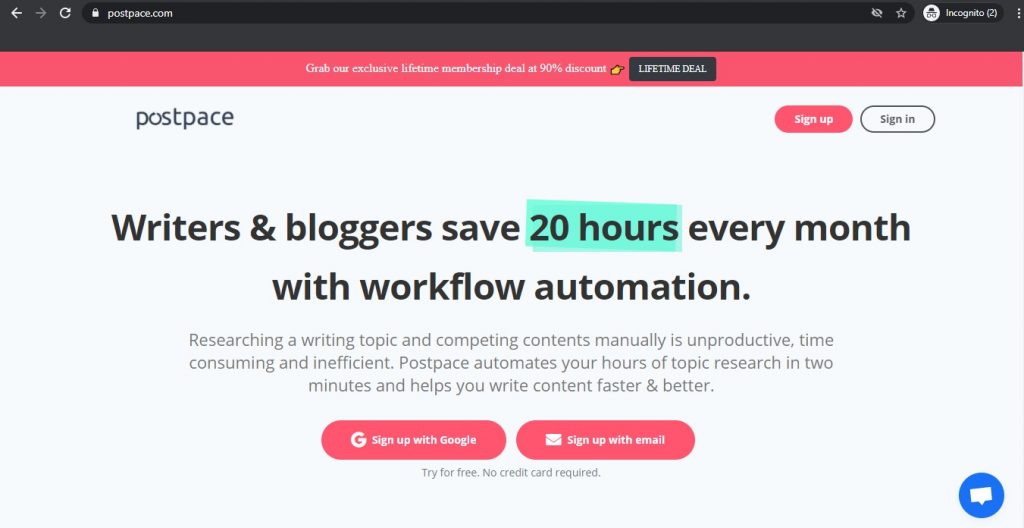 Postpace is a content research and optimization tool with limited features. It is helpful for freelancers, bloggers, and small business owners. Based on the target keyword, Postpace analyzes data for the top 15 SERPs to generate the report.
Product features
Content Planner: This unique feature helps content creators on many fronts. Especially to plan content, publish date, save outlines, ideas, drafts, etc.
Questions to Ask: It highlights people's searches by tracing platforms like Quora & Reddit.
It also provides average word count, content grader, and keyword frequency, Alt texts, Outbound URLs.
Product pricing
Starting from $17/month the pricing ranges to $57/month. The pricing is higher for a greater number of topic reports, content briefs, content projects, and users.
8. SimilarContent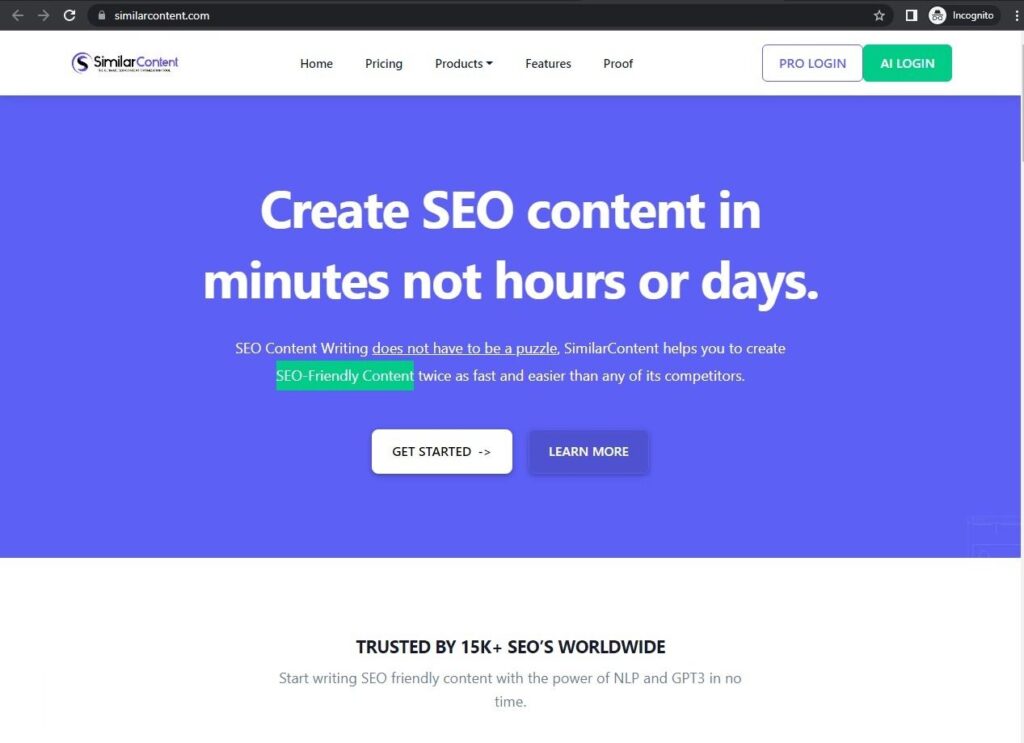 SimilarContent has a very limited set of content optimization features. Its keyword research tool benchmarks the target keyword of other high-quality content. Apart from that, most technical SEO insights seem to be inaccurate and inadequate.
Product features
TF-IDF Tool: Checks the level of SEO of the content and suggests guidelines for higher ranking.
Topical difficulty analysis: Provides highlights on topical relevance. Also, it guides on the ranking potential and keyword optimization score.
Content optimizer: Provides suggestions on making the content SEO optimized.
Product pricing
It is one of the least priced tools, offering lifetime access at $79. It is best suitable for less complex businesses and for freelancers or solopreneurs.
9. Page Optimizer Pro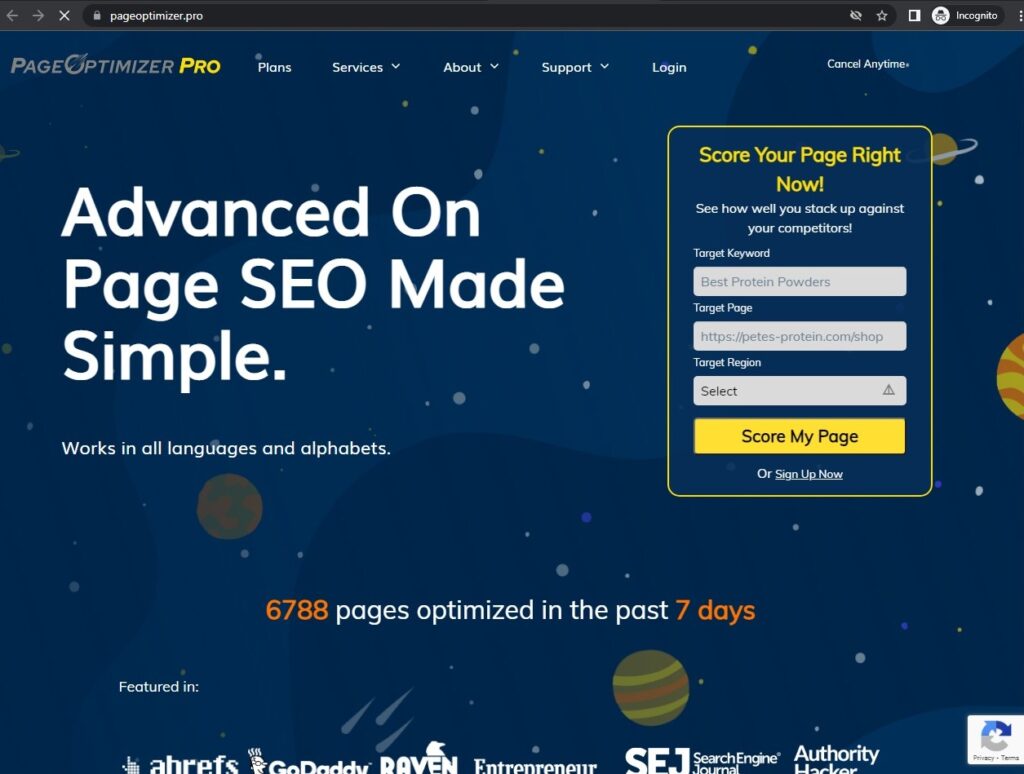 Page Optimizer Pro is a popular On-page SEO tool. It doesn't have any advanced features for content creation and in-depth SEO insights. Also, it doesn't provide any backlinks data. But, it generates good and clear reports like MarketMuse.
Product features
Report Card: The software provides a report card with the content brief based on the target keyword.
Data Export: You can export data can in the spreadsheet or google docs. It also enables users to work from the dashboard.
Content Grade: Highlights the content score based on the top results in SERPs.
Filters: Offers filters like the selection of competitors and geography. You can also select important terms and the target keywords of your choice.
Product pricing
Starting from $22/month it offers an unlimited plan at $44/month. The price differs according to the number of reports offered by the software.
10. SEO Scout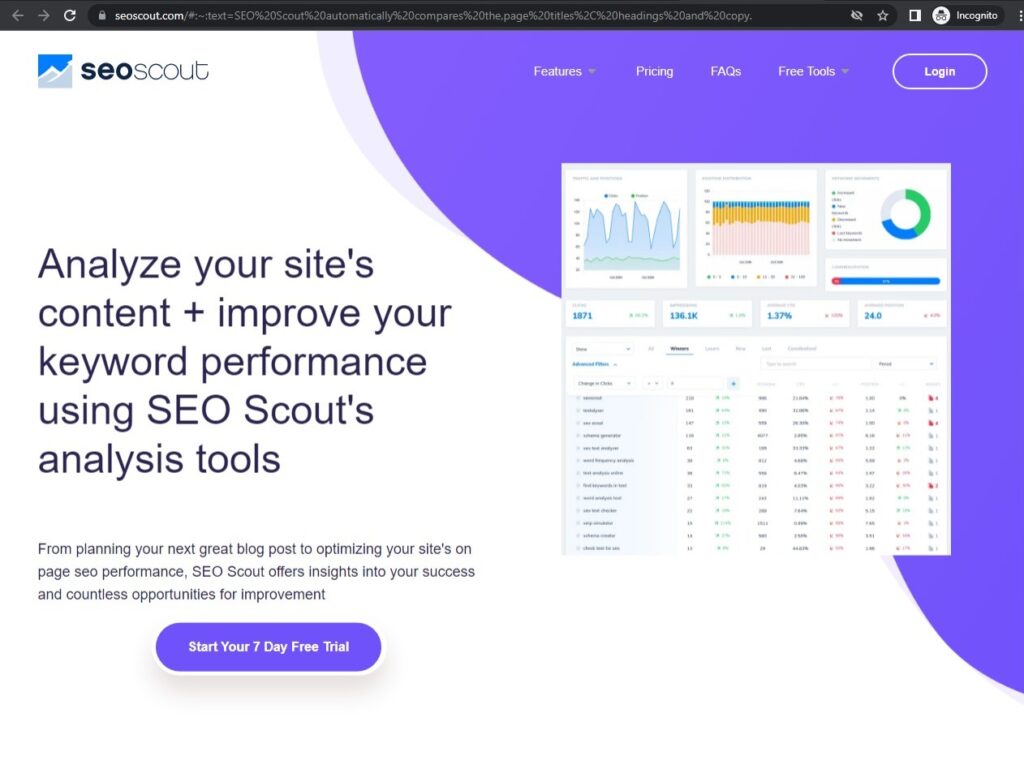 SEO Scout helps its users to improve organic traffic. It combines the google search console data with its own SEO crawler. With it, it analyzes the top results based on the target keyword.
Product features
SEO Split Testing: Gauges the competency of the content. It highlights the quality of titles, outlines, meta descriptions, and on-page SEO elements.
Keyword Explorer: It has a wide array of sub-features. It includes Topic Research Tool, Content Optimization Tool, Question Keywords, and Keyword Groups. The Competitor Keyword Research Tools prove to be an added benefit.
Keyword Cannibalization: It analyses and resolves the issues related to keywords.
Rank Tracking: It gives a content score and helps to understand the site's rank performance.
Product pricing
SEOScout offers a 7-Day free trial. The pricing ranges from $49/month to $199/ month. Plans vary with respect to keyword data, competitive analysis reports and the number of articles to be optimized.
11. Content Harmony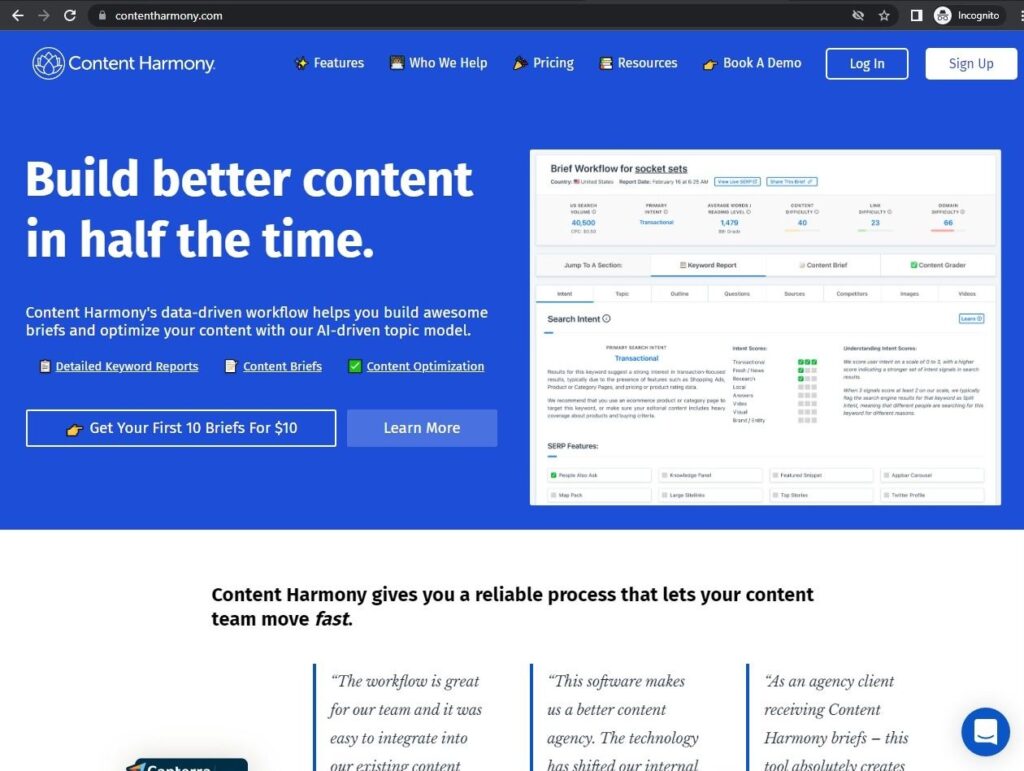 Content Harmony is an SEO tool that assists the content team to save time. It is popular as a content brief and outline builder. It also saves time on keyword research, competitor analysis, and visual content requirements.
Product features
Search Intent Insights: It is a unique feature and a popular SEO tool. Provides insights into the hidden intent of each search query.
AI-driven topic modeling: Includes the most important terms and keywords to the content
Competitor Outlines: Benchmarks competitor outlines and guides to building one for your site.
Visual and Video content analysis: It highlights the necessity of visual content. Also, it benchmarks the top-rated video content.
Product pricing
Starting from $99/month to $299/month. The plans differ in the number of content briefs, intent reports, and users. The custom plan starts from $1000 per month.
Conclusion
If you are looking for MarketMuse alternatives with lesser cost and features, you must go for SimilarContent or Page Optimizer Pro.
Surfer SEO, Frase, and ClickFlow are good choices if you are looking for similar features. These options are cost-effective and efficient for medium to large businesses.
Hopefully, this information helps you find the right MarketMuse alternative.